The purpose of this project is to support the ongoing professional development needs of beginning and experienced Early Childhood Educators. Specifically, this project aims to expand the current infrastructure of support for both new and experienced Early Childhood Educators, with an aim to slow the number of ECEs who leave the field. Moreover, through this project, we aim to build the capacity of ECEs, supporting their ongoing professional identity development needs, as well as increasing their levels of teacher-efficacy, their confidence in their own abilities as an educator.
This province-wide project is action research where participants are involved in sharing their experiences through a variety of means, such as:
Through the creation of various media forms, such as a professional video and professional permanent displays, we aim to leave a legacy of what ECEs experiences are and how communities of practice can support the ongoing professional identity needs of Early Childhood Educators.
In British Columbia, where this research is launched, there is an urgent need to study ways to support ECEs in the early years of their careers, due to the number of ECEs who leave the field.
"For me, I have noticed the beginner ECEs I have spoken to are dealing with a lot of stress that I remember feeling when I entered the ECE field over 10 years ago. It has helped me to reflect on my experiences and see how much I have grown over the years. I feel it has also helped to bring more centres together by meeting other ECEs in town and hearing their experiences. I feel like we have a strong bond in our group which we can turn to for help with certain situations. For example, a couple of ECEs have asked our group for ideas or information about certain situations to help a child in their centre, or incorporate different things in their centre. This project has truly brought our daycare centres and ECEs closer together!"
Sheena Cooper, Terrace Peer-Mentoring Project Participant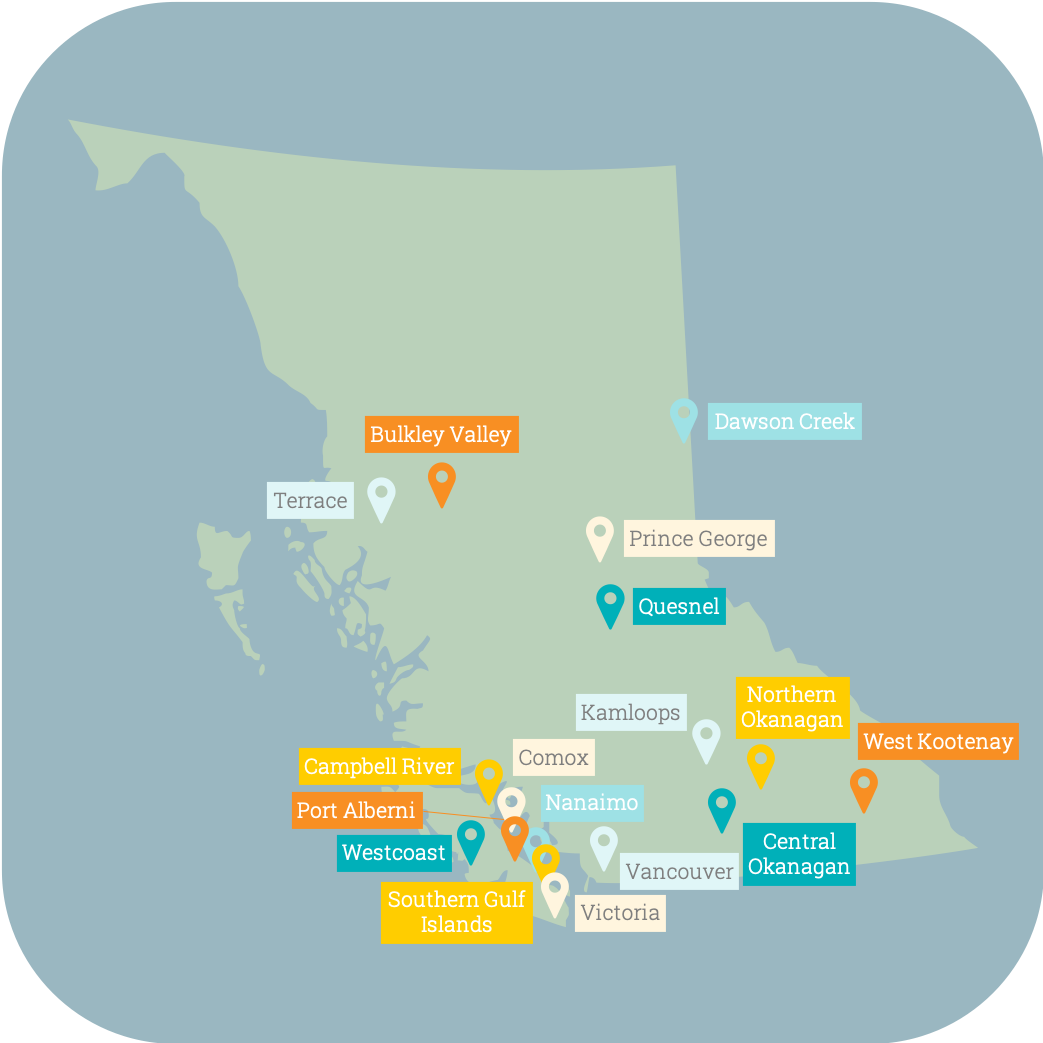 This project seeks to build on what is already present, so uses the current structure that is present through the existing individual ECEBC branches across the province of BC, of which there are 19.
To learn more about the history of this project, click here.
Currently, we have 17 peer-mentoring groups. Each peer-mentoring group takes place within a community of practice, and includes up to 12 ECEs (e.g. six beginning; six experienced) and one or two facilitators. The facilitators have been instrumental in this project. In total, we currently have 20 facilitators and nearly 200 Early Childhood Educators.
An orientation for facilitators took place in August at Thompson Rivers University.
This was a wonderful time to be together, to be able to introduce the project, and to build relationships with the facilitators.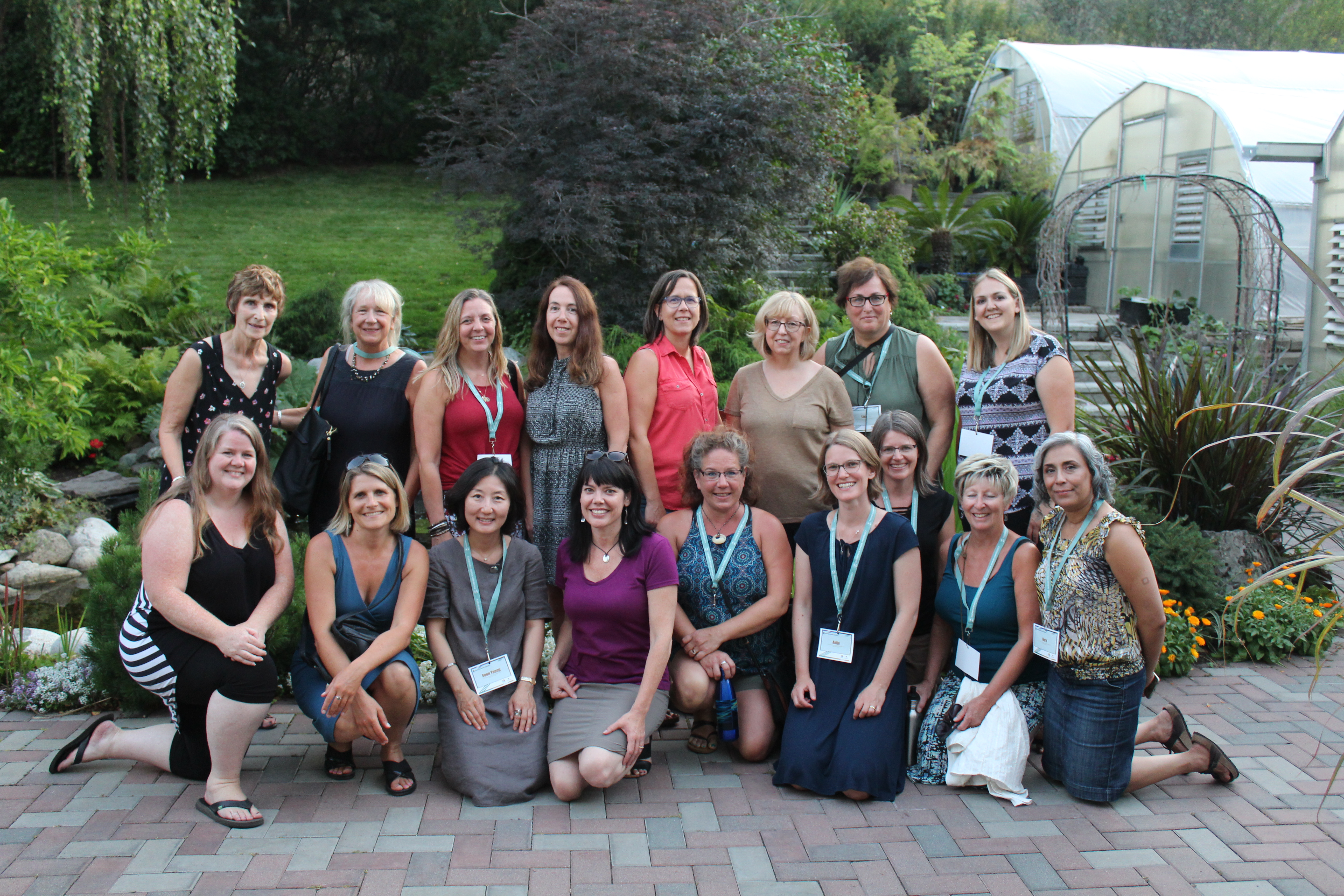 "We are a community of passionate Early Childhood Educators who are sharing their stories and experiences to inspire change and support systems for children and families! In our mentor pairs, and as a whole group, we are… building relationships, sharing laughter, creating understanding, listening with compassion, and helping one another work through challenges. Each month we take part in a well-being activity (group walk, social dinner, breathing, yoga) and we talk through a professional development topic of our choosing (e.g. family engagement, team communication, mindfulness/gratitude practice, schemas)."
Port Alberni Peer-Mentoring Group
The project itself includes peer-mentoring, online support and access to professional development through one of 17 communities of practice.
Monthly Meetings
Peer-Mentoring Groups (one in each community of practice) get together face-to-face, once a month. This is a time for building relationships and learning from each other. This may include a guest speaker, depending on the group's interest. The idea behind the professional development is that it is offered within the community of practice, where groups are meeting together over time, as opposed to a one time workshop. This allows educators the opportunity to revisit and to continue the dialogue, through future group meetings, in pairs, and through the online platforms. An important component of the peer-mentoring community of practice is the individual members' practice of confidentiality. This is something that was discussed at the initial meetings, and participants signed confidentiality agreements. Past participants who took part in the pilot project have highlighted the importance of having a safe place to share openly about practice issues.
Weekly Get-Togethers
In addition to the monthly face-to-face group gatherings, ECE pairs have the opportunity to meet weekly, either face-to-face, online, or through the telephone. We have used a peer-mentoring model, as new Early Childhood Educators acknowledged that they had value and have things to contribute in a mentoring relationship. By using a non-hierarchical approach, we hope that learning will occur for both new and experienced Early Childhood Educators.
Online Platform
Each Peer-Mentoring Group has a private online platform, where members can post and engage in discussion. Facilitators post weekly inspirations and educators have the opportunity to engage with the posts, and to post their own questions, thoughts, ponderings. Educators who were part of the pilot project identified the need for a closed online platform where participants could connect whenever they have time.
"The Vancouver group has 10 amazing and committed Early Childhood Educators as our peer mentors, with 1 facilitator. We have been busy enjoying our time together building relationships through our weekly peer mentors' get togethers, monthly face to face group gatherings, engaging in reflective writing and sharing resources online. Our focus has been on what does it means to support each other as professionals and the various ways to do this, and have been discovering that when another educator listens, it outlines the beginning for us to feel validated and supported."
Vancouver Peer-Mentoring Group
The outcomes of this project include:
Expand the current infrastructure of professional development support for new and experienced Early Childhood Educators in British Columbia.
Build the capacity of the peer-mentoring program, including the number of facilitators, training sessions, and locations in which sessions are offered.
Utilize online platforms within a community of practice, as a means of connecting with each other and supporting each other.
Improve access to the training for Indigenous populations.
Improve access to the training for ECEs in rural or remote communities.
Identify promising practices in supporting the ongoing development of ECEs and their retention in the profession.
Create a documentary video and a professional permanent display to both capture and disseminate the participants' experiences and findings from the research.
Research on peer-mentoring with beginning and experienced ECEs is highly relevant given the current context in British Columbia and in Canada. This project seeks to understand the key issues related to supporting the ongoing development of ECEs, therefore it is necessary to hear educators' stories using their own words and reflections. The creation of dissemination products from their stories, such as a professional video and professional permanent displays, journal articles and conference presentations will not only position them to be active participants in the research, but also provide educators powerful tools for professional identity. In addition, the rich narrative accounts of the ECEs will provide recommendations for effective peer-mentoring projects. In the absence of structural supports provincially, this research puts them in place, so that in their time of need, Early Childhood Educators can get the support they deserve. Through the ongoing professional development support, this project will also enhance the experiences of not only ECEs but also children and families who are working with these professionals.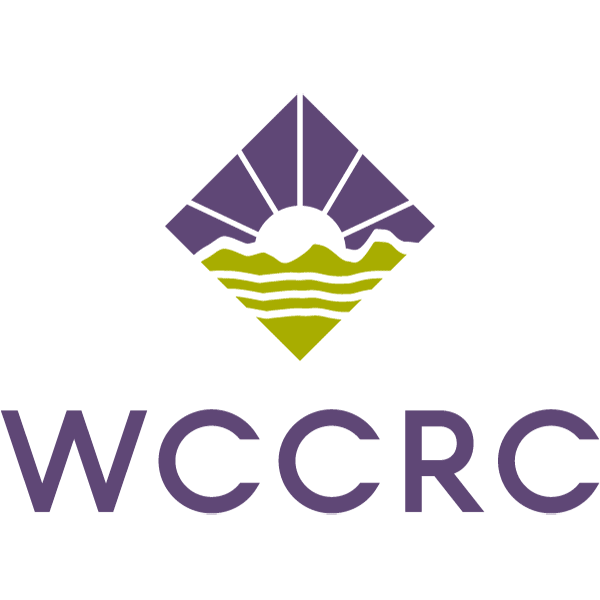 The goal of this project is to both "build capacity and leave a legacy".
Pam Preston, Executive Director of Westcoast Child Care Resource Centre