"This has been such a great experience for us. We have had the opportunity to get a group of individuals together that otherwise never get together except maybe the odd workshop. It allowed us to hear what is happening at other centres, share ideas, frustrations and new things happening in our field. It was fabulous to share conversations with like-minded people and for there to be smiles and nods from around the table. It allowed us to share our learning and passion for our field and provide mentorship and inspiration to each other."
Dawson Creek Peer-Mentoring Group
Current project:
We are just beginning to analyze the data that are coming in. While we can't share results just yet, we can say that we are encouraged to see the mutual support educators are experiencing, through the peer-mentoring group gatherings, peer-mentor pair times, and online platform. We look forward to being able to share the results of this project in the future. In the meantime, you can check out publications from the pilot project below.
From the pilot project: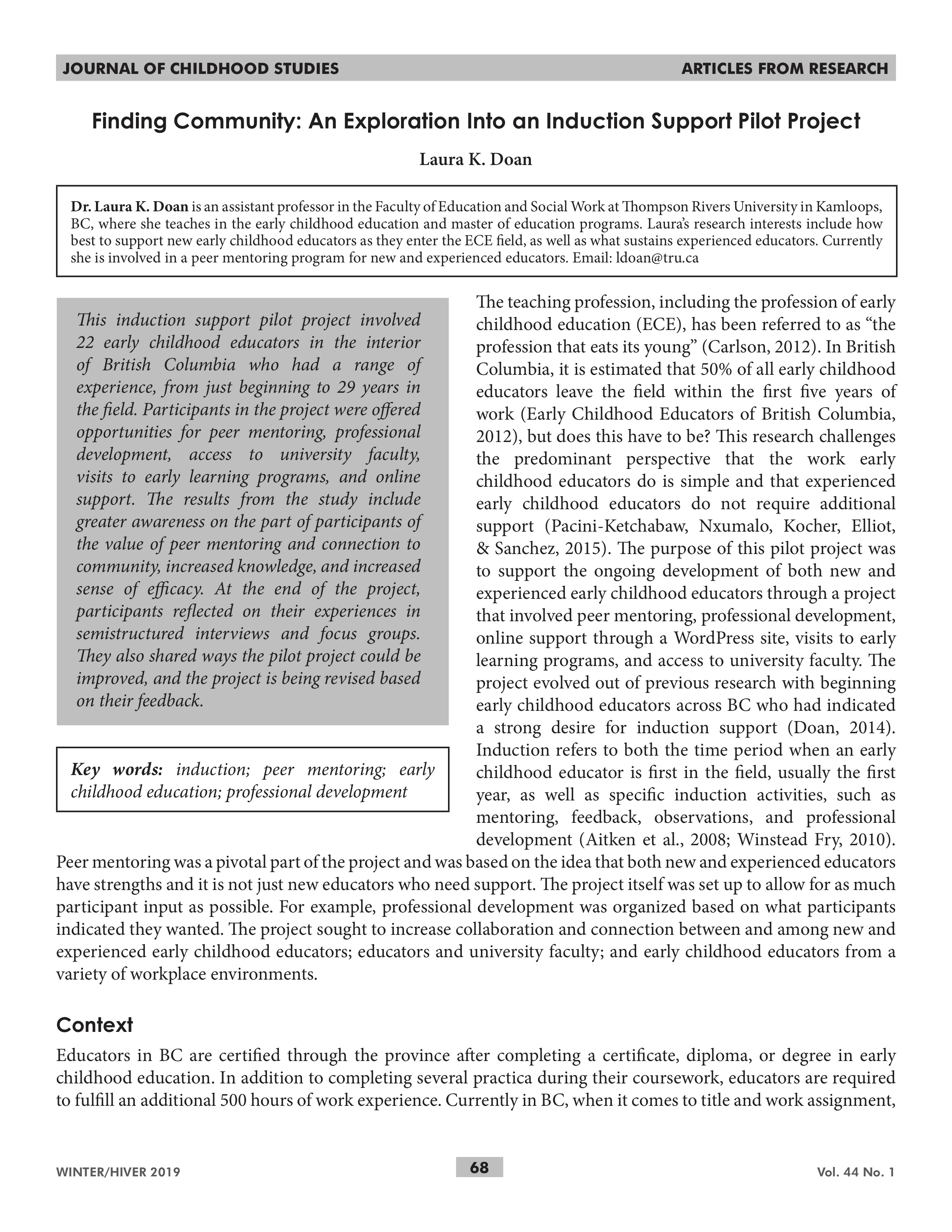 Doan, L. (2019). Finding community: An exploration into an induction support pilot project. Journal of Childhood Studies, 44(1), 68-79.
This induction support pilot project involved 22 early childhood educators in the interior of British Columbia who had a range of experience, from just beginning to 29 years in the field. Participants in the project were offered opportunities for peer mentoring, professional development, access to university faculty, visits to early learning programs, and online support. The results from the study include greater awareness on the part of participants of the value of peer mentoring and connection to community, increased knowledge, and increased sense of efficacy. At the end of the project, participants reflected on their experiences in semistructured interviews and focus groups. They also shared ways the pilot project could be improved, and the project is being revised based on their feedback.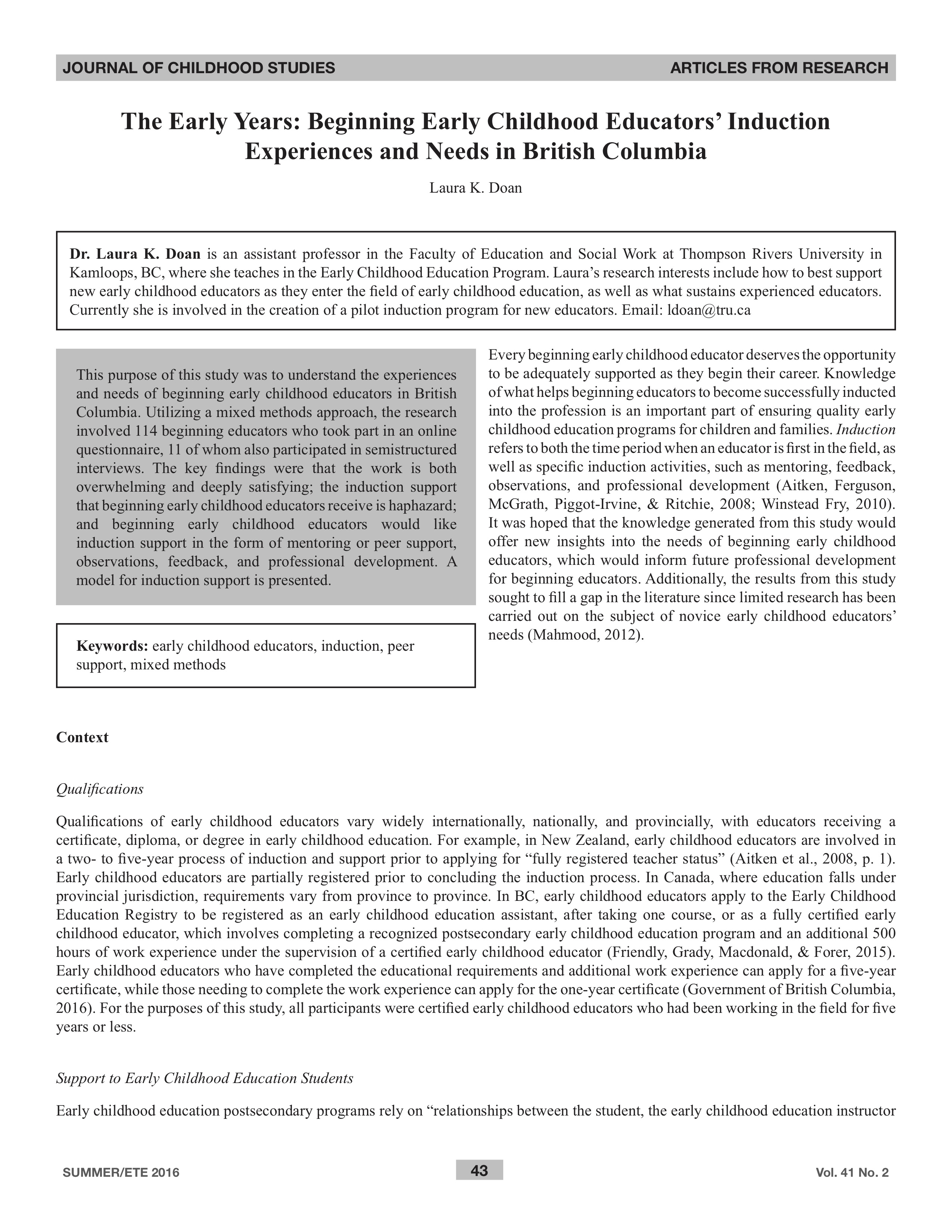 Doan, L. (2016). The early years: Beginning early childhood educators' induction experiences and needs in British Columbia. Journal of Childhood Studies, 41(2), 43-54.
This purpose of this study was to understand the experiences and needs of beginning early childhood educators in British Columbia. Utilizing a mixed methods approach, the research involved 114 beginning educators who took part in an online questionnaire, 11 of whom also participated in semistructured interviews. The key findings were that the work is both overwhelming and deeply satisfying; the induction support that beginning early childhood educators receive is haphazard; and beginning early childhood educators would like induction support in the form of mentoring or peer support, observations, feedback, and professional development. A model for induction support is presented.